Explosion of baby naming after Game of Thrones Characters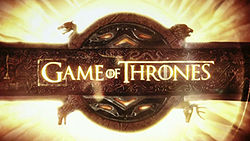 When it comes to naming your kid after a character in pop culture, Game of Thrones rules.
The epic HBO drama inspired 1,135 Aryas, 241 Khaleesis, and 67 Daeneryses born in 2013, according to the the Social Security Administration's list of baby names in the United States. Emilia Clarke's character had inspired 146 baby Khaleesis and 21 Daeneryses born in 2012. Her power grows stronger!
Boys receiving Got-inspired monikers included 15 Theons and five Robbs. Hopefully, it's a long, long time before those little guys discover the fates of their namesakes.
In the list of most popular new girl's names of 2013, the animated »
- Amber Ray
See full article at EW.com - PopWatch