Christopher Walken to join NBC' "Hook"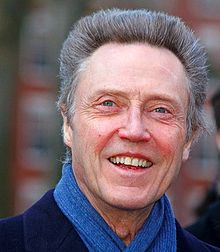 NBC has busted out its weapon of choice.
The network announced that it has cast Oscar winner Christopher Walken as Captain Hook in its live musical production of Peter Pan, which will air Dec. 4. "Funny, right?" NBC Chairman Bob Greenblatt said at the Television Critics Association fall previews on Sunday. "He's one of the most unique actors... but he's just really a song and dance man at heart... It'll be the first tap-dancing Captain Hook you've ever seen."
Read More > »
- Hanh Nguyen
See full article at TVGuide - Breaking News