Cinema Haven Audio Books is now up and running!!!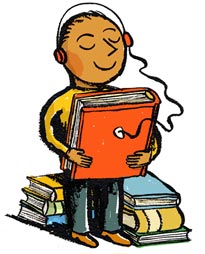 Cinema Haven provides free streaming services across the entire internet. Our goal has always been to provide ease of use to everyone and so we've pushed for more educational content aside to balance what we offer. As a service that prides itself on community and accessibility we have just launched an Audio Book section. We believe that just like many of our users share their favorite videos they too will share their favorite audio books. The internet is ripe with free audio books in the public domain and offered by the writers themselves. If you are a writer please contact us so we can discuss great advantages to expanding your exposure via our community.
Audio Books provide a great way to find an adventure, to self educate, to self improve and more. This section can become a great tool for those who cannot find access to hard copies of these books in some parts of the world. We are working on providing more educational tools and videos on this website. We hope you join us in adding some of your own favorites. Please make sure the audio books you share here are shareable, and please do not share books that aren't meant to be shared violating copyright.
Sites where you can find audio books include but are not limited to Archive.org,Youtube, and more.