The GTA 5 countdown begins...like now...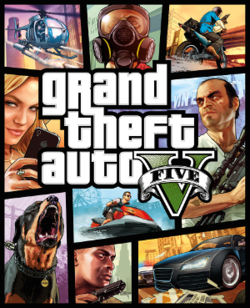 Rockstar has been teasing the public with bits and pieces of it's long in development sequel to Grand Theft Auto 5. Gamers dying to get their hands on the game as early as possible have driven the search term "GTA 5" into the stratosphere. Every indication is that lines will indeed form hours before midnight on September 16th 2013. Many retailers are expected to stay open as late as 3 A.M. local time just to satisfy the early crowd. Others will head off to their favorite torrent port and attempt to gain access to the game via other methods. With the amount of early game leaks these last two years one wonders how long before it finds it's way online.
The game originally stated to be released late last year was delayed nearly 10 months due to "Delays in production"...cough..cough..Bioshock..cough..cough. The three main character angle is an interesting approach but only the interchangablility is new. We've played three characters in GTA 4 including the DLC's that interact with each other albeit rarely and not on the same team either. The real interesting part of this game will be the smaller intangibles of how the world happening around each character affects them. Will there be mood meters that affect your effectiveness during missions, will consumption of food be mandatory within the game? There are many questions yet to be answered but in due time we will pour through hours of this game. Extending the lifespan of this entry to the franchise is absolutely vital due to the lengthy periods between releases, on the of the greatest annoyances with GTA4 was the limited amount of DLC. Adding character side stories beyond those of the Lost and Luis Lopez would've been a great way to keep us playing. Personally I played "The Ballad of Gay Tony" six times...eventually it got old. Many of us hope this new version features extensive DLC like other companies provide for their games.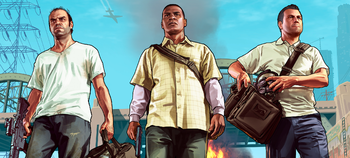 Another exciting feature in the game will be how you spend your time between missions. In other versions of the game there were plenty of things to do such as play pool, shoot darts, go drinking but this time around you'll be able to immerse your character into games of tennis, Cycling rides, and more. I guess it's a way to ensure players don't just rush through the story. Nothing is more annoying than when you really start getting into a game it abruptly just ends. 6 hour story games? No thank you we live in the 20 hour story plus era and if you publish a game for this franchise on average every 5 years....let's hope you make it up to us via ridiculously long game story.