Video Not Working? Buffering issue? Read this..
Some android devices prior to version 3.1 are experiencing player problems, where the video loads but does not start to play. This means your device lagged a bit in launching the video. If you have clicked play and gotten the loading bar as seen in the picture below follow these steps to get your video playing. At the end of this explanation is a way of reaching us in the event this does not work for you. The issue is on Androids end and there is little we can do about it.
Follow these steps:
You press play and see this: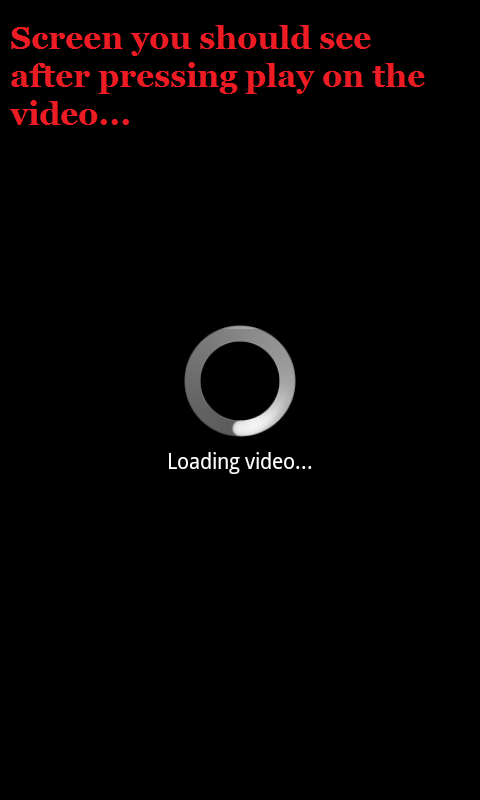 Then after you see the loading wheel you end up here: (Doesn't start playing right?) Stuck here?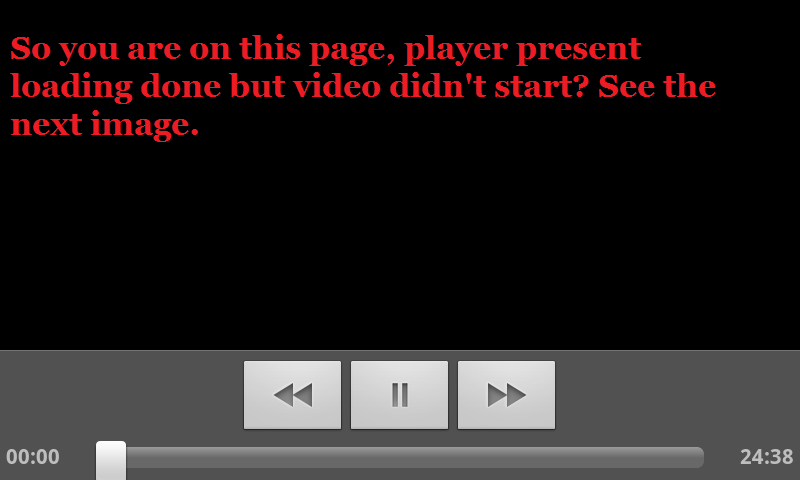 To fix this problem simply nudge the white bar in the player a second or to into the video and give it 30 seconds to play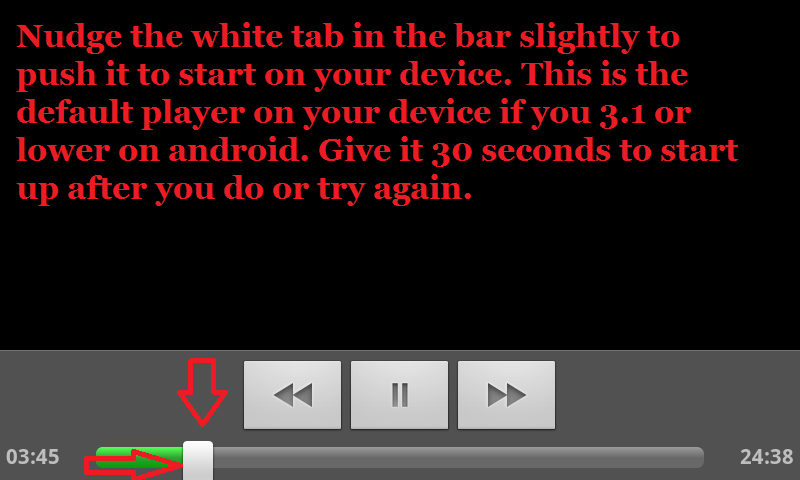 Buffering Issues? Keep reading..

To address buffering issues: We have some videos that are very popular and will have thousands of people watching them at any given time of the day. The only way to address this currently is to let the video start and pause it. Let the load bar gain some green space..meaning there is a window for the rest of the video to load while you watch it. Take a look at the image below of a video paused while set to stream. 25% of the video is ready to watch..by the time you watch that 25% another 25% to 75% will be ready to be seen preventing any buffering issues.
25% preloaded..preventing buffering issues.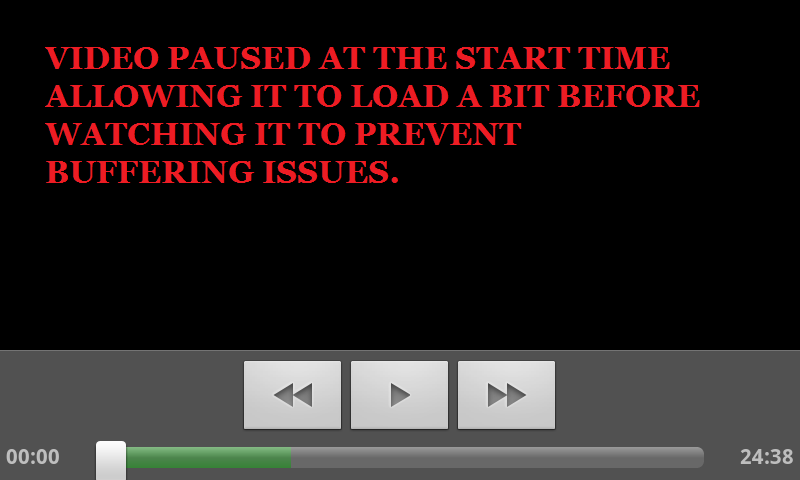 STILL HAVING ISSUES? Contact us by clicking the image below.