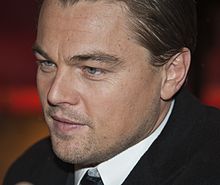 After taking his time in figuring out what his next film will be, Leonardo DiCaprio has decided to go with New Regency and Fox's "The Revenant" as that next pic with Alejandro Gonzalez Inarritu set to direct.
DiCaprio and Inarritu have been attached to the project for awhile but could not find the time to fit it into their schedules. The idea is to get the film into production this fall.
Pic is based on the Michael Punke novel centering on a 1820s frontiersman, who is on a path of vengeance against those who left him for dead after a bear mauling.
Anonymous Content's Steve Golin, Keith Redmon and David Kanter will produce along with Inarritu, Arnon Milchan and James Skotchdopole. The film will be fully financed by RatPac and Worldview Entertainment.
DiCaprio, who is repped by Lbi Entertainment, is coming off a strong 2013 with hits such as »
- Justin Kroll
See full article at Variety - Film News
Read more